Pan's ready to roll! Needs to be cast in hard wax so that I can clean off the armature that's poking through everywhere. I'm assuming it will be best to cast him without the pipes, which are too heavy for his hands to hold at present, then attach them to the hard wax model.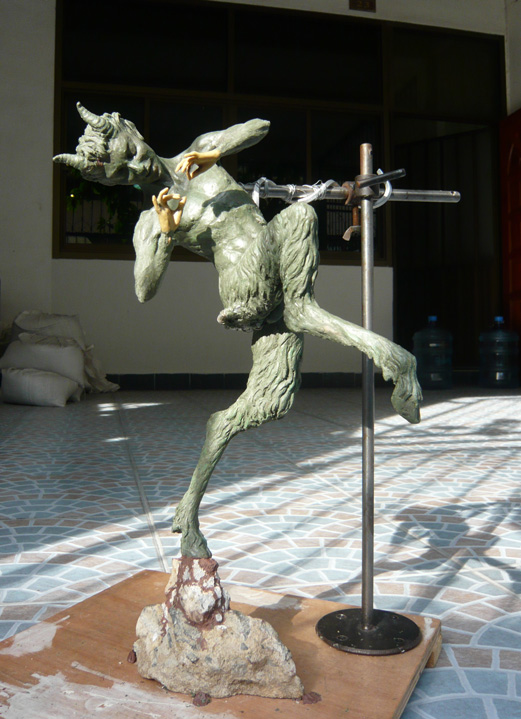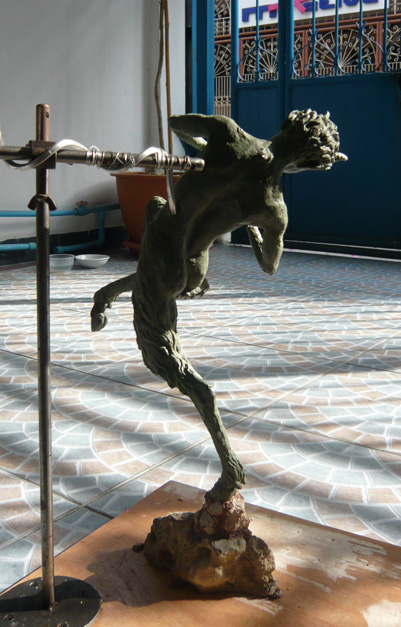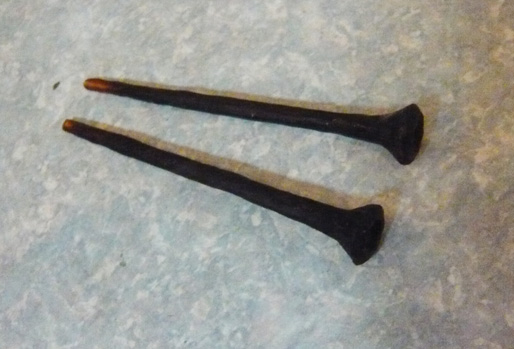 Dim Sim lording it on the shrine: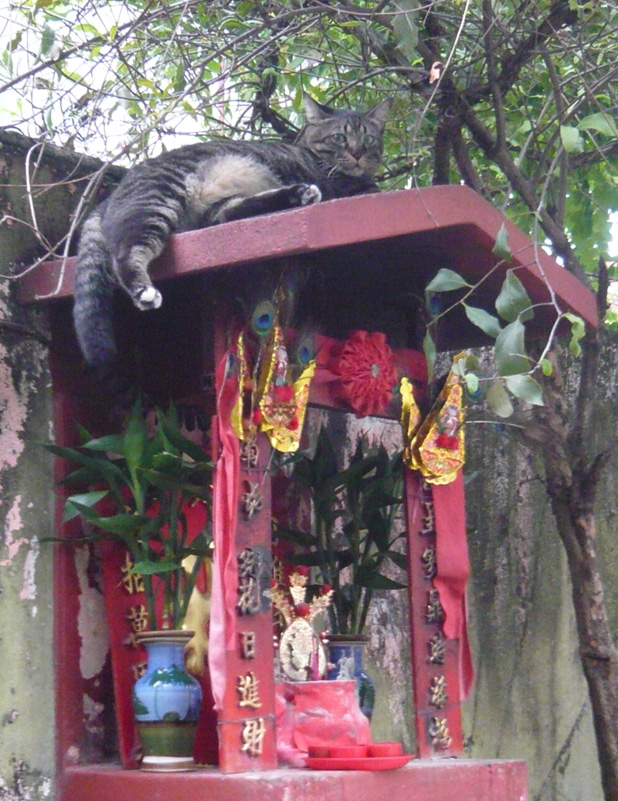 And a couple of WIPs. Fred goes with Gary (horse guy) and Jenny (rabbit girl). Still needs work on hands and face.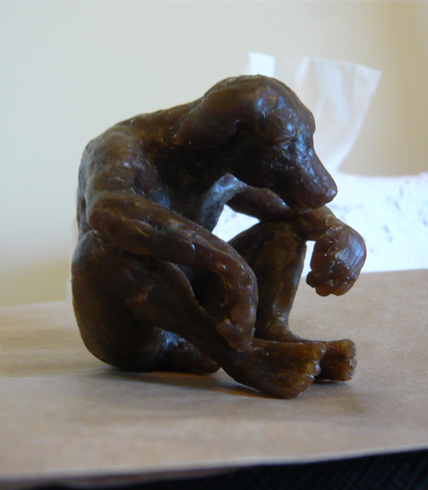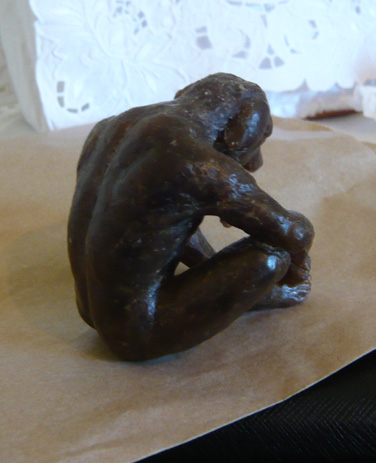 And Sir, who is a horse with a horse whip. Quite a bit to do on him — might even remodel the figure on a larger scale and add some leg.