The Ningyo-do Bunko Database is an online collection of over 5000 watercolour paintings by Kawasaki Kyosen (1877-1942) of antique Japanese toys and folk craft items. (Via Pink Tentacle, which naturally enough focuses on octopus-themed works.) Click on kyosen gangucho and gangucho to go to the indexes. Each link in the indexes takes you to a book's worth of images.
A few pictures from the collection: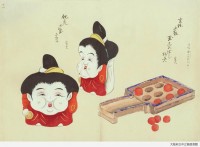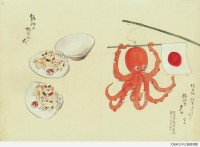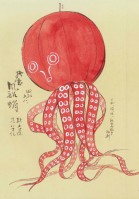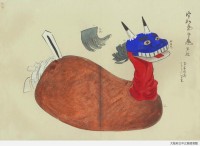 Also from Pink Tentacle, tangible holograms using focused ultrasonic waves, and translucent CG flowers by illustrator Macoto Murayama. Murayama's translucent images highlight the geometrical structure in the beauty of flowers.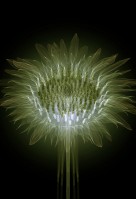 And while I'm linking, from the BBC, do seals navigate by the stars?
Save