I haven't posted anything about Bangkok for a while. Since it was a nice breezy morning, I thought I'd go out early and take pictures on the main road.
A little restaurant, open for breakfast. It wasn't that dark, either; the light was just a bit low for the camera.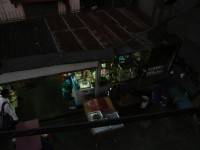 I like the building in the middle —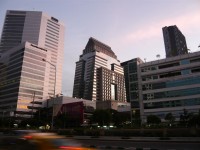 Two creatures with silver skins…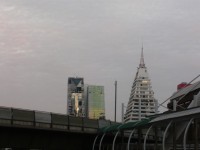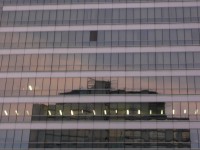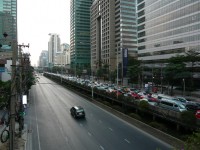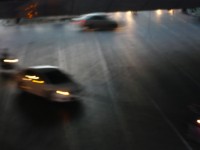 The Robot Building!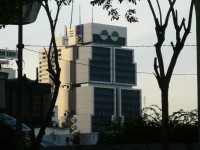 The quite imposing Empire Tower…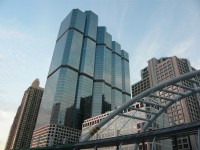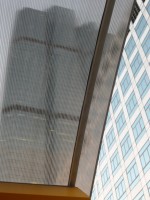 I will survive…