So, I thought I'd make a minotaur giving a little girl a piggy-back. No sweat, right? The minotuar himself isn't a problem. He's still in a rough state, but I know I can finish him ok. The girl, on the other hand…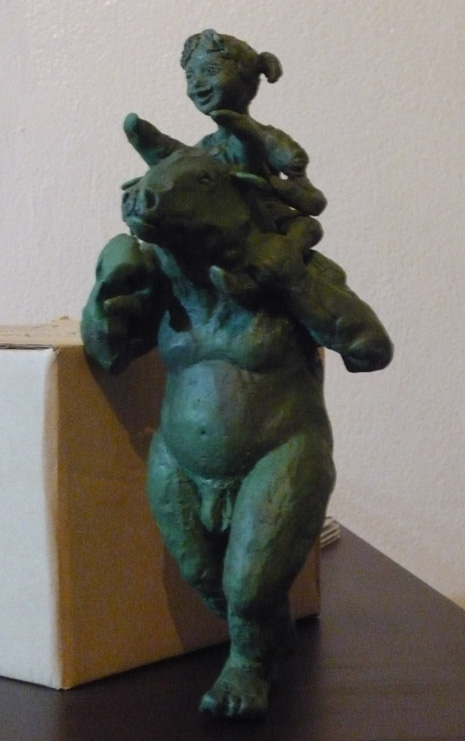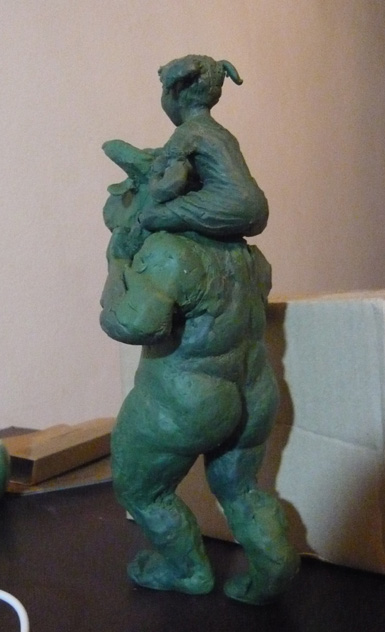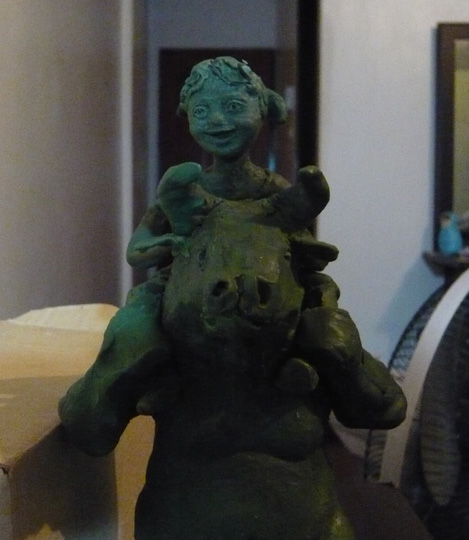 I tried to fix her face and think I just made it worse: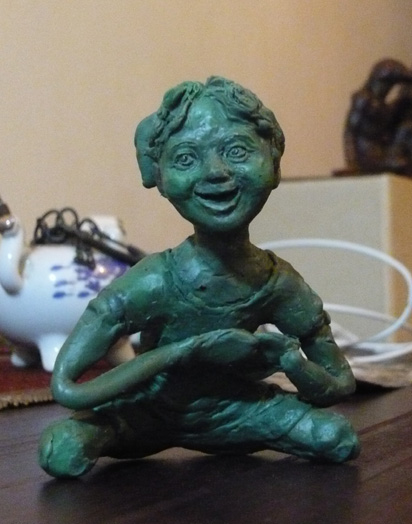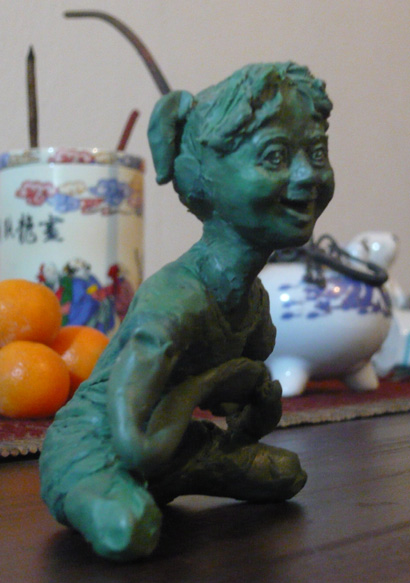 She was definitely better when her mouth wasn't open so far. I want her to look happy and excited, but not so much like she wants to eat brains. Stu suggested I play to my strengths and just have her as a zombie — a minotaur giving a little undead girl a ride. I know the green wax isn't the problem, since I've seen figures in green wax that don't look like zombies at all…
Added teeth and played with the mouth: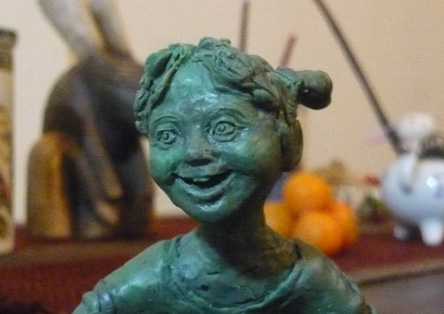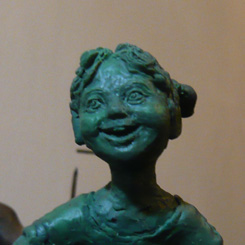 Well, at least now she can bite and chew.
Now I've painted her face with turps (a tip from my teacher) to smooth it out. It looks better, but I think I need to redo her eyes. They looked better with the shape they had before, or at least one of them did. She's pretty small — her face is about 2cm across, so it's all fiddly. I've ordered some tools, including a pointy dental tool, so maybe I should wait until they arrive. Hopefully they'll be better than the toothpick and paring knife I'm using at the moment — though I think the problem is more with me than the sticks and picks!
Eddyway, the turps fumes seem to have helped clear my nose.
ETA: I think that instead of continuing to fiddle with this head I should make another head and see if I can make it any better, and if so, swap them.
ETA2: Well, I didn't take my own advice, I fiddled with the eyes some more. I got them into a better position, not so buggy. Now she looks perhaps a little like Anthony Hopkins. Evil! But maybe a girl riding a minotaur should look evil? In which case I could stick a bandit's mask and scarf on her, and be done with this facial farnarkling!