Pan now has ears and horns, more or less, and the beginnings of hair. I've wrapped the bust over a lump of wax, which makes it easier to hold. At some point I think I'll have to take it off and put it on a stick, but it's ok for now.
Plasticine hairdressing — after starting at the top of the head I realised that, duh, it would be better to do the edges first and work inwards, since the higher parts have to sit on top of the lower: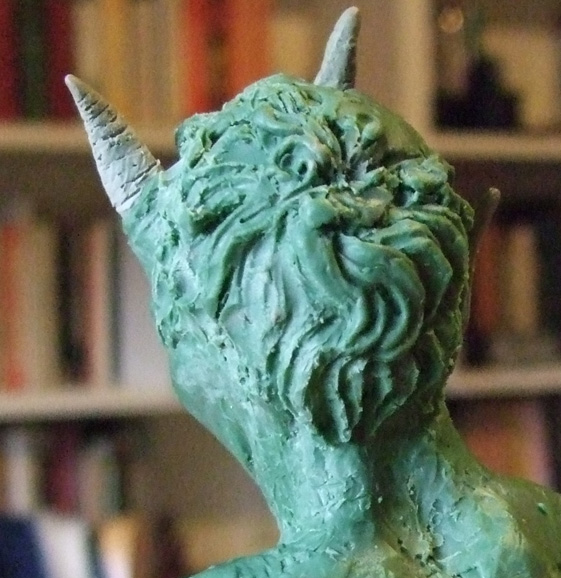 The horns are getting there, but they need work. I made them separate from the head, but had to do the grooves after they were attached to the head so that I wouldn't end up with the grooves going in some wrong direction. I did the grooves with a seam unpicker, then smoothed most of them over with a rubber-tipped tool to see how it looked. I'm not really satisfied, so I'll try freezing the piece then working on the horns with a toothpick or something and a paintbrush dipped in methylated spirits. (ETA: metho on the frozen model seems to have little or no effect.)  One horn is made out of hard plasticine, but the other is covered in softer plasticine (I didn't like its shape and used the soft to fix it, forgetting that the grooves wouldn't stay in it as well when I smoothed it). The horns are attached to the head on wire, so I can remove them if I have to, but now that they're in place I'd rather leave them there if poss.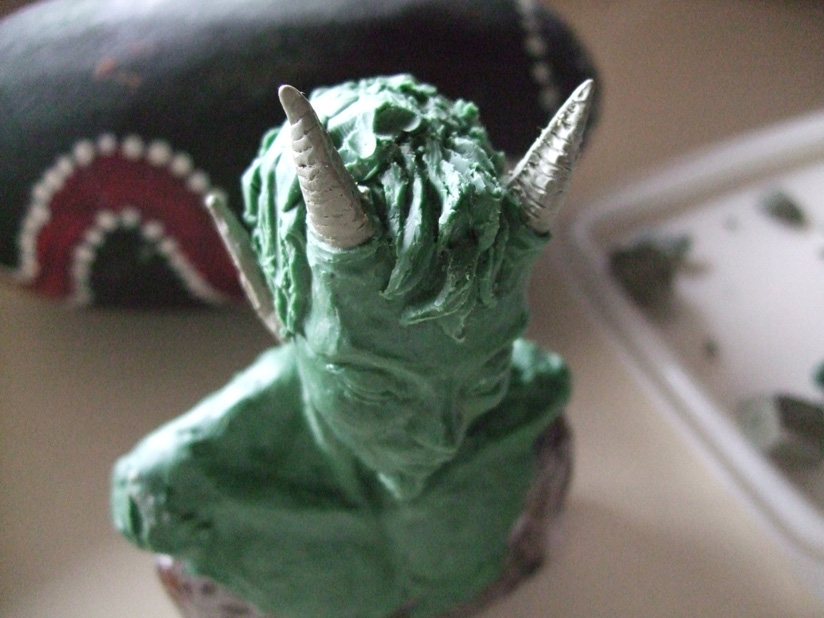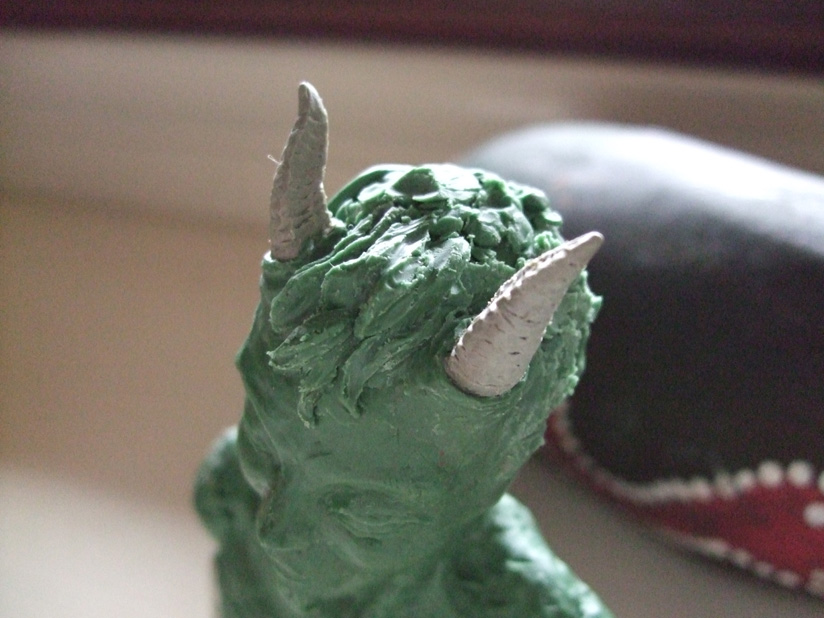 One ear — needs smoothing, and I'd like to get the inner contours better if I can, though they're probably ok. This pic shows how rough the face is, too. I'm not sure how much to smooth it.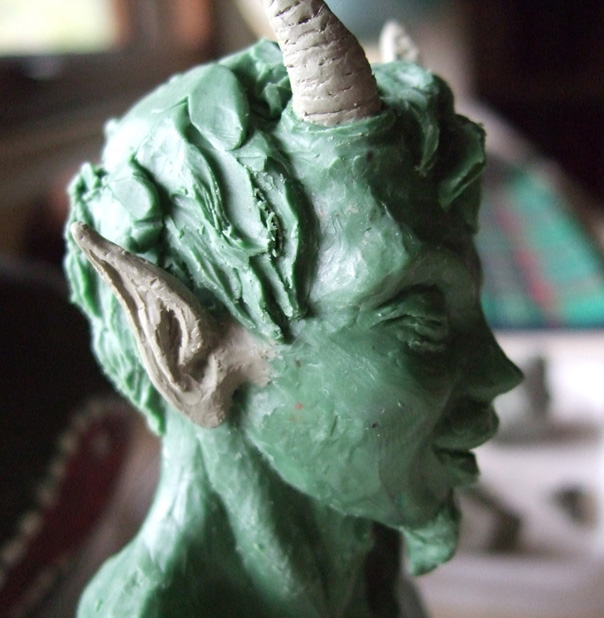 Full view — the model seems to want to lift off the base; maybe the pressure of my fingers is pushing it up? Anyway, I don't think it matters; I'll do the shoulders properly when I put it on a stick. I shall pretend that I know what I'm doing.