"The VCE exam body has apologised and promised no students will be disadvantaged after a doctored image depicting a giant robot assisting socialist revolutionaries in 1917 was accidentally used in a history exam. […]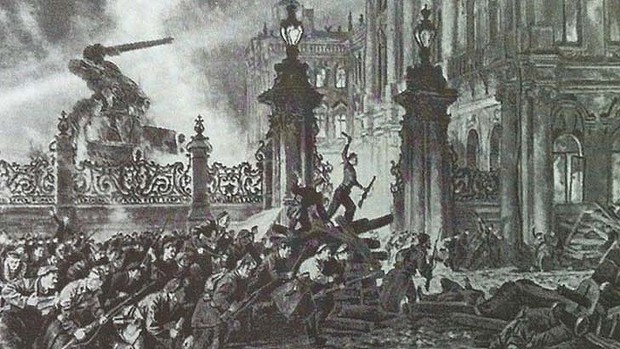 (creator of image presently unknown)
The exam, which was sat by almost 6000 students, featured a doctored version of the artwork, in which a large 'BattleTech Marauder' robot appeared in the background of the artwork depicting events during the Russian Revolution.
The VCAA said students would 'not be penalised' for discussing the gigantic robot."
Well, I'm flabbergasted. I had always thought there was a significant giant robot presence on both sides during the revolution. I have the distinct recollection of seeing, in a museum, the chalcedony remains of a Tsarist Fabergé mecha.
Save