I've done the formatting I needed to do for Mad Ancestor's paper version. I still can't decide what to do about medusas/medusae. I don't know why I get hung up on these little things, but I waste a lot of time on them. I'll probably just leave it. They're different stories.
As per Emera's suggestion, I fixed the blue faun's arm: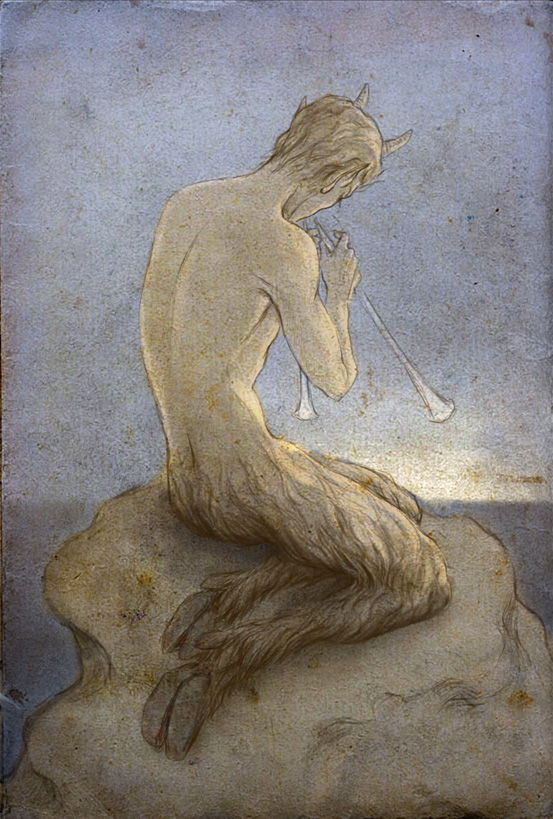 What else? I've been reading through my too-many drafts of Gunpowder Tea, a little each day, seeing which bits I think are interesting and which are tedious. Or teadious. It's going to have to be even more dreamly than I thought, I think. But I've got a nice snappy opening paragraph.