Squashies!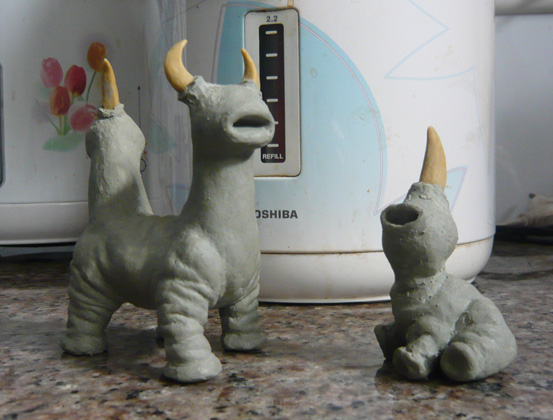 A climbing one, started yesterday: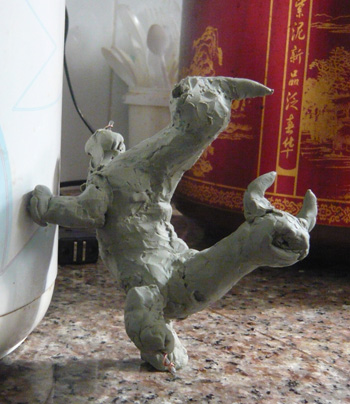 This is Fred, who goes with Gary and Jenny (horse guy and rabbit girl):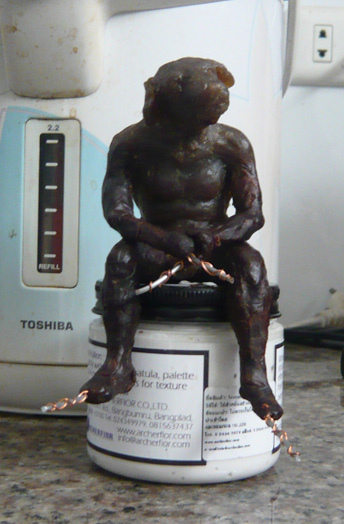 When I started sanding the resin baby I realised how full of bubbles the polyurethane cast is. A lot of them are very small, but I figured that going by Murphy's law, if there's one small detail that'll come through perfectly in a finished piece and not get sanded off, it'll be bubbles. I ordered some polyester resin to see if I could get a better cast with it. I asked for white but they sent clear pink, which is very pretty, but useless for a pre-bronze model on a piece with as much detail as baby, as I can't see the surface well enough. The resin cured very quickly (I was casting outdoors on the roof, since the resin stinks), causing bubble entrapment once more. I tried casting in one of the egg moulds with reduced catalyst, which worked much better, but there were still a few bubbles. Next time I use this resin (which will probably be when I want to cast something in clear pink — maybe a squashy?) I'll put it in the fridge first and use even less catalyst. The bigger the piece the faster the cure, too. Anyhow, I decided just to cast the thing in wax, which was easier than I expected. I got bubbles in the wax too, but at least wax is easily cleaned up.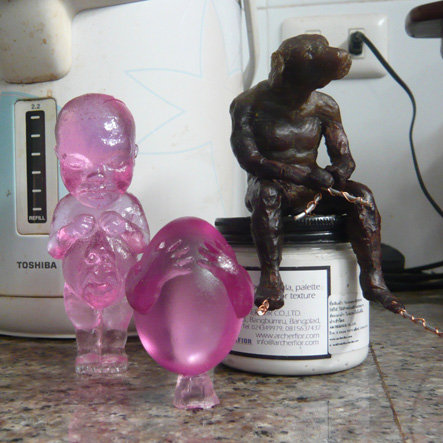 All my paints are at the new house, so I chucked some food dye into the resin to see what would happen — which was this :-):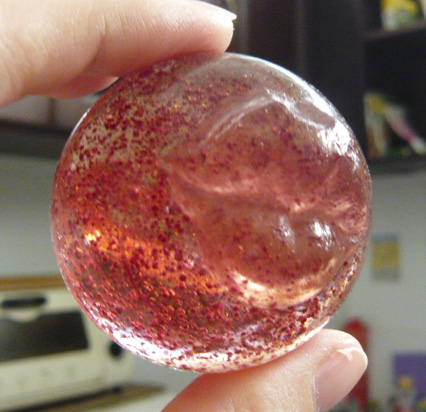 This is another piece I've been working on — he's the God of Witches, and I want to do him in black bronze or iron. That lump under him in the second pic is supposed to be a heart, with veins-cum-plants coming out of it. He's going to take a while!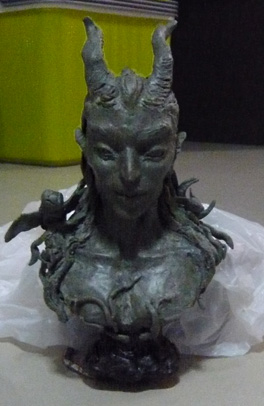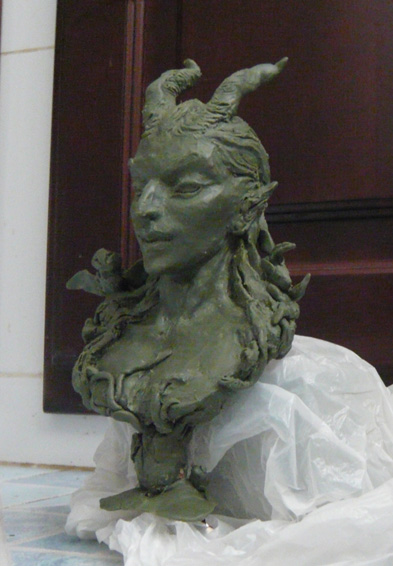 This is Sir… a horse with a horse whip. I started him ages ago and he's been neglected for a long time. I need to un-neglect him.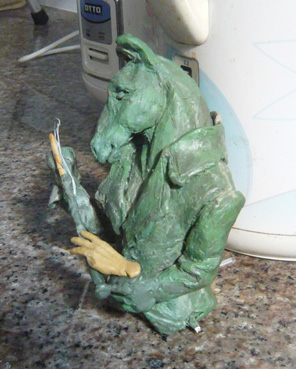 And this is Monsieur Butterfly, whose pose and general everything I haven't decided on yet: