I decided to make a scaled up version of blindfold guy. Here's how he's coming along. The pieces of him will need to go on a base, which will mean either extending his neck to the shoulders, cutting his hands off almost at the wrists, or making a sloping base. I can't think of any other solutions (not keen to put him on sticks).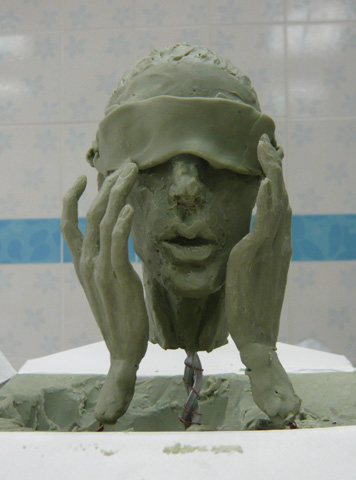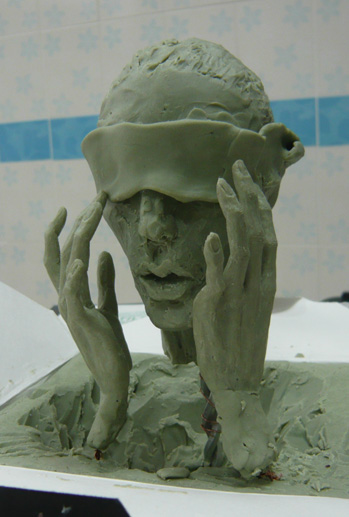 This fairy or goblin is the focus of a piece that will ultimately be quite large. As usual, the camera makes his head look big.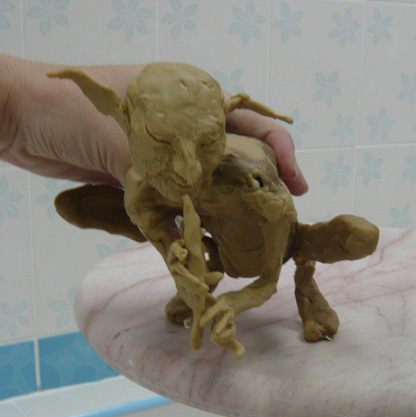 I started off with a soft oil clay "sketch" model to help me decide on proportions: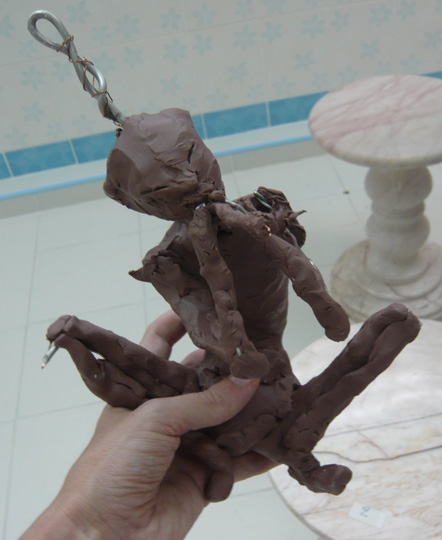 Then I made a new armature and got going with the wax. I've got three thoughts about his pose: playing a small flute two-handed (as above), playing a large, strange goblin flute two-handed, or playing one-handed and the other hand supporting him, or just hovering.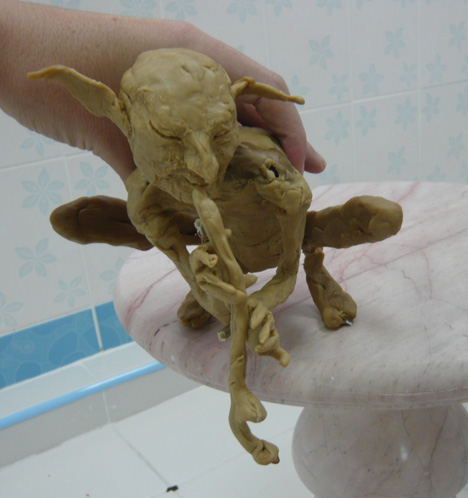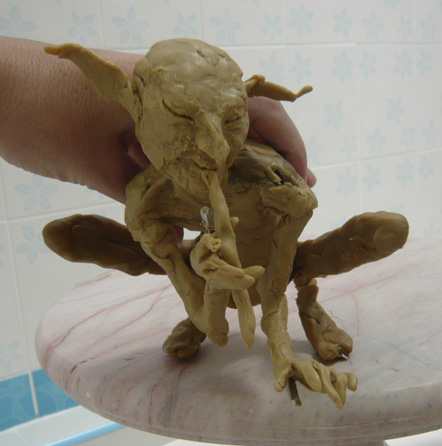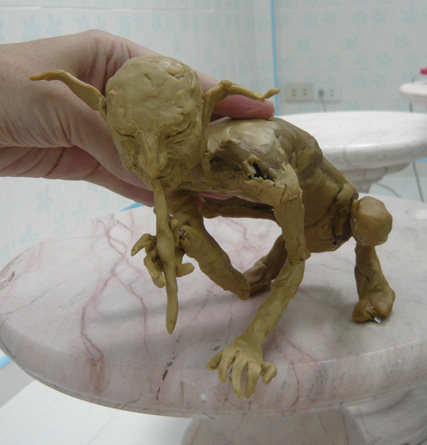 I think I like the version with the free hand best. The flute can be more more goblinesque. When I'm sure of proportions and the arm pose I'll adjust the angle of the torso and shoulders.