Mary had a little goat
As hairy as a comet
She dressed it in a little coat
And christened it Baphomet
I've been doing an open studio for the Castlemaine State Festival, working on three pieces. This one was originally a maquette for a planned larger piece, but as I liked how he was turning out I decided to finish him. When he's naked he's a rough shadow in the woods; dressed up, he's Monsieur le Marquis. Here are some in-progress shots. Looking at these, I realise I've lost the original shape of his coat tails, which I want to restore.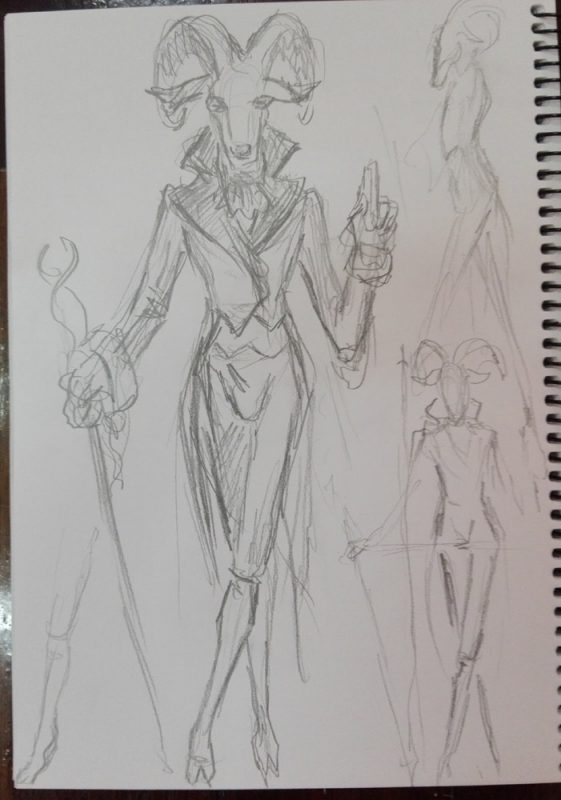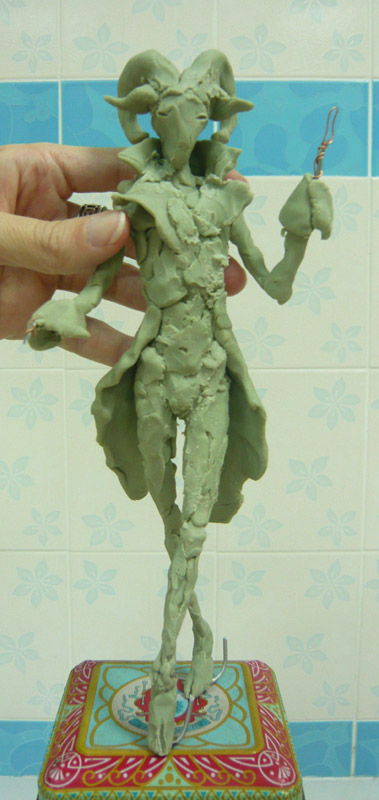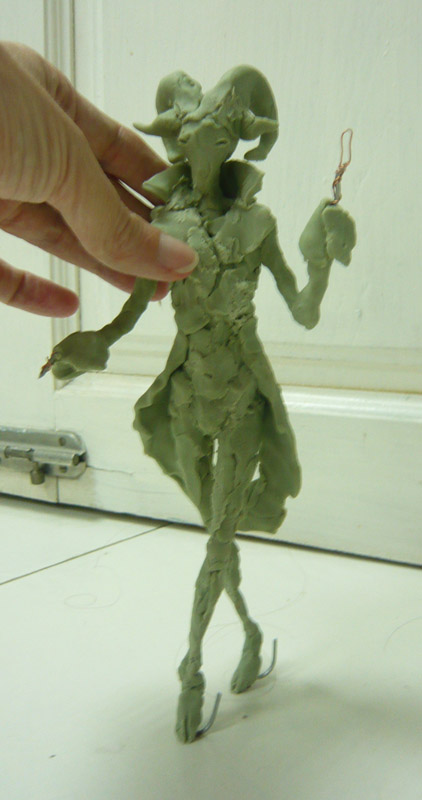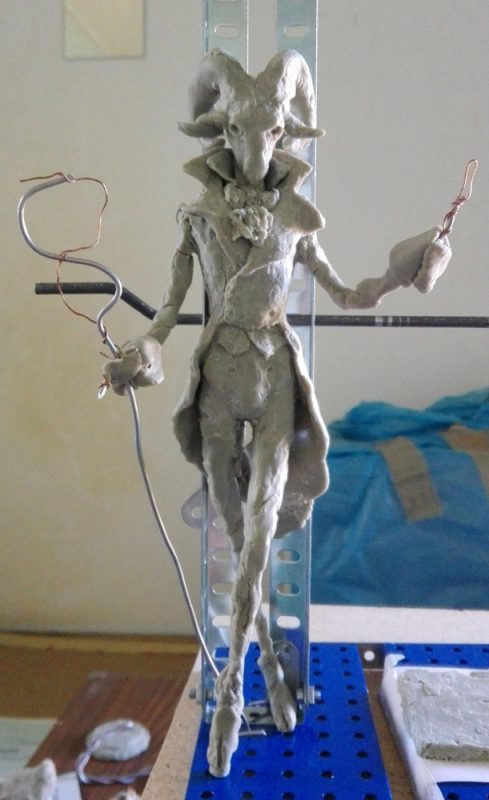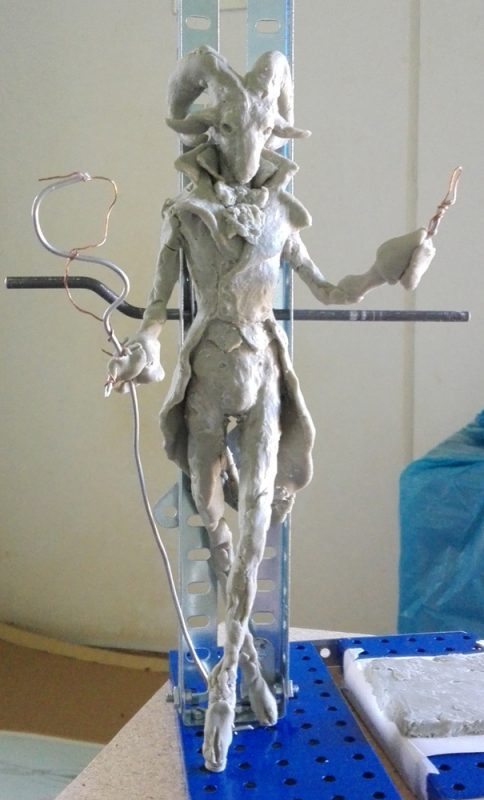 Save
Save
Save
Save
Save
Save
Save