I found this little fellow made of some kind of cast resin, about 20cm tall, with half an Oxfam sticker on the bottom of his foot, in a flea market here in Bangkok.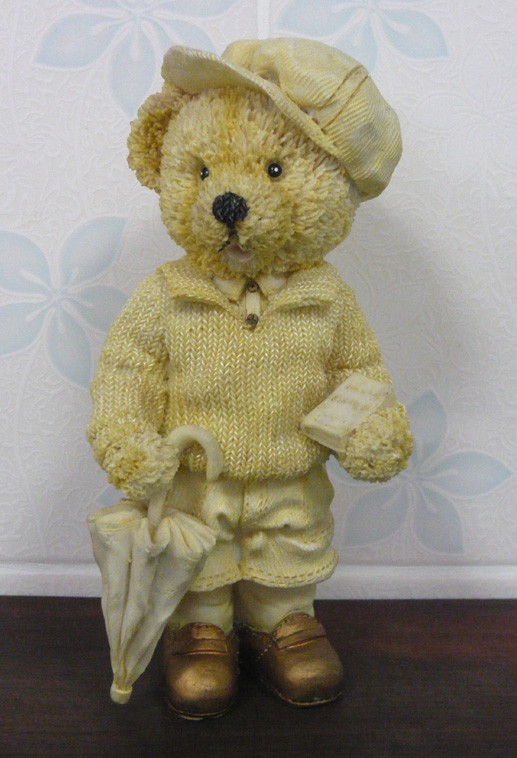 His clothing seems to have been cast from real fabric, including his jumper. The knitted jumper pattern has been used for his nose, too. There are a couple of filed-down casting lines on his jumper and hat. The vendor thought he was handmade. I can't find a manufacturer's trademark or a signature, nor can I decipher the writing on the book — I think it's just scribble, followed by four strokes like a paw print. I've looked for him online but no matches turn up.
He really looks like an old-fashioned little English boy on his own version of the Grand Tour. He must have been on quite a journey, but he looks not remotely tired of travelling. As for his name, he seems happy to be called Arthur.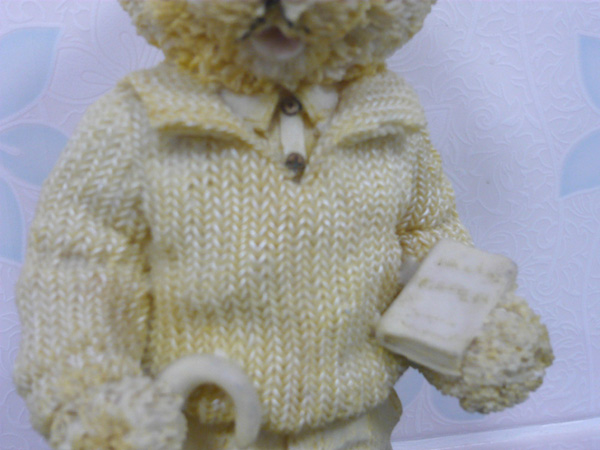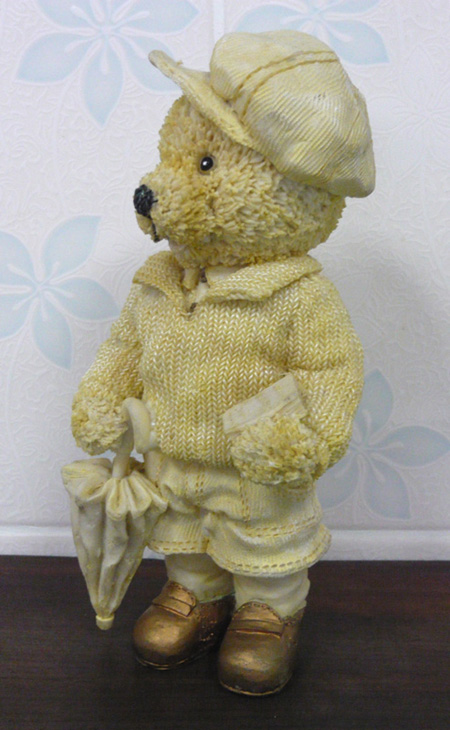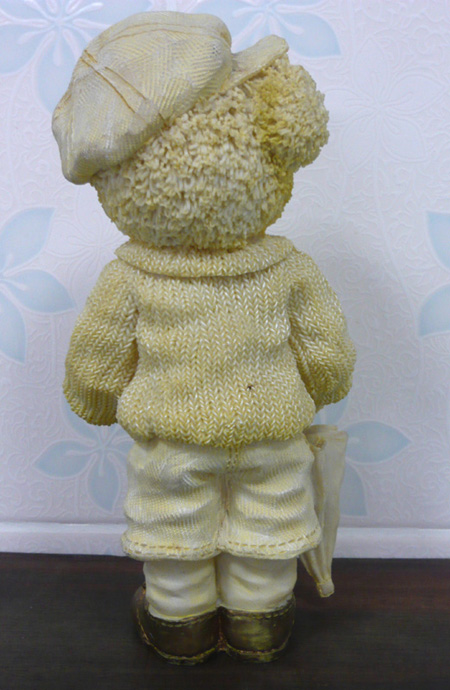 Save
Save
Save
Save
Save
Save