Getting there with this one, and thinking about colour. I reckon these pieces will look best with a light finish, maybe greenish white, or painted in pastel colours, and rubbed back to show the shiny metal beneath.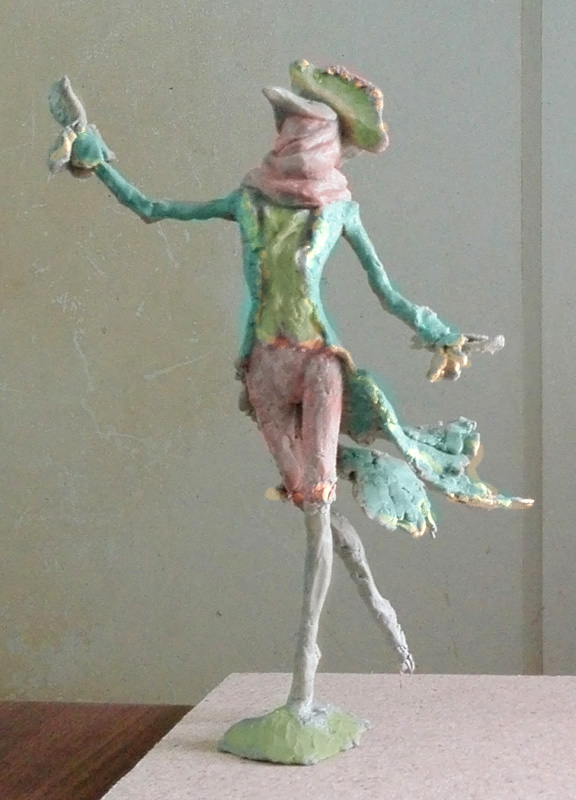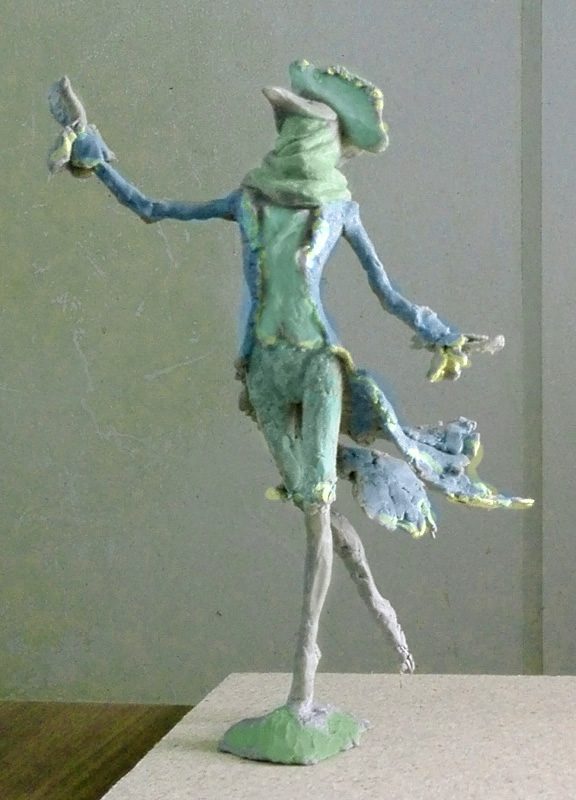 Not quite happy with the side angle, think it needs to tilt forward a bit.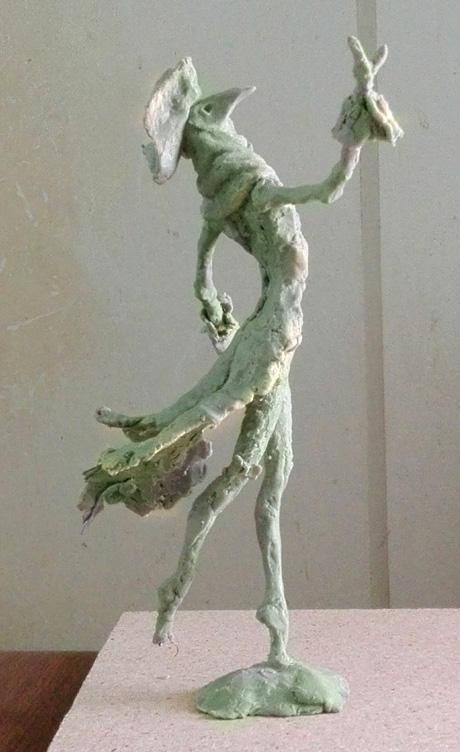 This piece and its friend had a rather nasty experience, btw — eaten by mice! I left them in the studio overnight to find the box of Castilene full of tiny claw marks and these guys all gnawed. The next night I stored everything except this piece in the microwave but left this one out, standing up, with a plastic bag over it, thinking that'd be fine. Well, not only did the mice go under the bag and nibble the model everywhere, right up to the mask, but they did so without tipping it over. Needless to say, now all models live either in the microwave or a plastic box!